Jade Story
Jade (Yu in Chinese Pinyin) has always been a favored gemstone in China, considered a lucky charm and full of virtue. It is still the most popular common gemstone and can be bought all over China.
There are two types of minerals that are called jade. The kind that was known in ancient China is called nephrite. The other kind of jade mineral is called jadeite. Nephrite is a little tougher against fracture than jadeite, but it is a little softer.
For some reason, cultures around the world have thought that both types of jade have special virtues or powers. The Chinese thought so too, and for thousands of years, jade articles had a special value and significance, and skilled artisans carved increasingly intricate designs.
Maybe because it was so rare in China, yet useful for its toughness, nephrite became the status symbol of the rulers, considered imperial stone.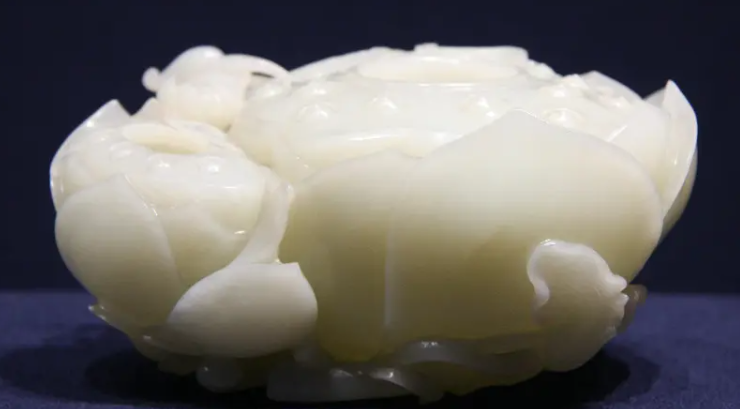 Jade in China Today
Jade is still a popular gemstone in China, so jade pieces can be bought everywhere. Many people, especially boys or young men, wear jade pendants.
Many Chinese believe that jade will protect them and give good health. Jade pendants are also a sort of a Chinese religious symbol.
Jade also holds a deep symbolic meaning, conveying beauty, protection, power, and immortality. Even today it's often the choice for a lucky charm for children, in the form of a pendant or bracelet.
Fake Jade
When shopping for expensive jade articles in China, be wary, and perhaps take the article to a credible gemologist before buying a piece.
These days, fake jade articles can be easily produced from hard plastic, glass, or various kinds of minerals, such as quartz or serpentine. Many mineral species look like nephrite and jadeite.
Jade may also be chemically modified, which makes it worth less than natural jade. Determining whether an article is made of true nephrite or jadeite takes some training and gemologist equipment.
Jade Types
There are two types of Jade, nephrite and jadeite. In China, jadeite is now more popular and expensive than the softer type, nephrite.
Nephrite
Nephrite (ruan yu, 軟玉, soft jade) is a kind of amphibole mineral. It has a hardness of 5.5 or 6. This is hard, but not as hard as quartz. Therefore the ancient Chinese craftsmen could use quartz sand (regular sand) or pieces of quartz to carve jade.
Jadeite
Jadeite (ying yu, 硬玉, hard jade) is only found in about 12 places on the Earth. It is a kind of pyroxene mineral.
It looks like nephrite, but it is harder, polishes brighter, and comes in a greater range of colors. It has a hardness of about 6.5 or 7, about the same as that of quartz. This means that carving and polishing jadeite is more difficult.
The stone-age Indians in Central America made jadeite articles, but it is said that carving even simple objects took a long time. Jadeite was found in Europe, but perhaps very little was imported into China.
Now the majority of the world's jadeite comes from Burma.
The History of Jade in China
In the West, diamonds, rubies, and emeralds were the expensive gemstones worn by high-ranking people as status symbols, but in China, nephrite (ruan yu, 軟玉) was regarded as a status symbol, and was used for jewelry and expensive decorations.
The character for jade 玉 looks almost like the character for emperor 王, with the addition of the small stroke on the bottom right that might represent a stone. The character for jade may mean "the emperor's stone".
During the Chinese Bronze Age and before, jade was valuable as a material for making weapons and axes. At the time, durable luxury objects, such as cups and buttons, were also made from jade.
Its scarcity, because it had to be imported from Xinjiang and other faraway places, and the powers it was thought to possess to bring health and cure diseases, may be why it came to be considered the gemstone of the Emperors.
It is interesting that nephrite was imported from as far away as the region of the Taklamakan Desert, in what is now XinJiang, 3,000 years ago.
At that time, Caucasian people lived in the area. It may be that these people traded with the Shang Dynasty (1766 -1122 B.C.) of China, because all the nephrite pieces found in the Shang Dynasty tombs are from that area of Xinjiang.
During the Han Dyansty (202 BC–220 AD), the Emperor's burial suits were made entirely of jade pieces that were pieced together.
As the various empires came and went, the intricacy of the carvings increased. Craftsmen spent more and more time to carve more intricate designs.